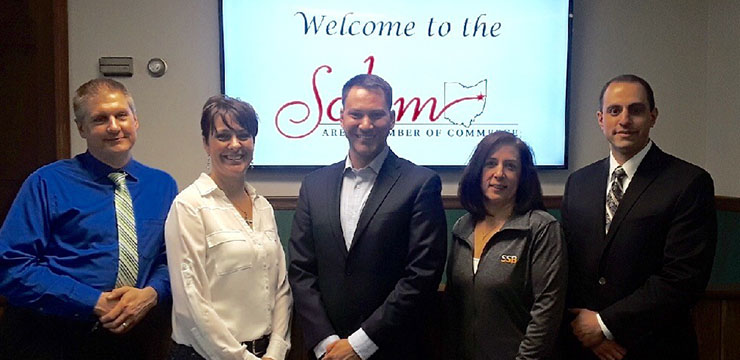 Salem Area Chamber's Executive Board
The Executive Board is a subset of the board of directors made up of the officers and the Executive Director. The Executive Board meets monthly, separate from the regular board meetings, to discuss and decide on matters of importance to the Salem Chamber and its members.
Executive Board Members for 2019
Nate Mullen
President. Morris Financial.
Janice Jasinski
First Vice President. Schroedel, Scullin and Bestic, CPA's.
Jeff Christopher
Second Vice President. Kent State University-Salem/E.L.
Julie Needs
Salem Chamber Treasurer. Sustainable Opportunity Development Center.
Dan Scarpitti
Outgoing Past President. Hunter Associates, Inc.
Lori Jewell
Salem Area Chamber Executive Director.